M&N Proud To Support Our Community Team
18-12-2018
Last weekend we were the proud sponsors of our local football team Banbury United FC home game.
Banbury United is a community- & supporters-owned club and a brace from Ravi Shamsi with additional goals from Greg Kaziboni and M&N's own Charlie Wise helped The Puritans defeat Kettering Town 4-1 in the Evo-Stik League South.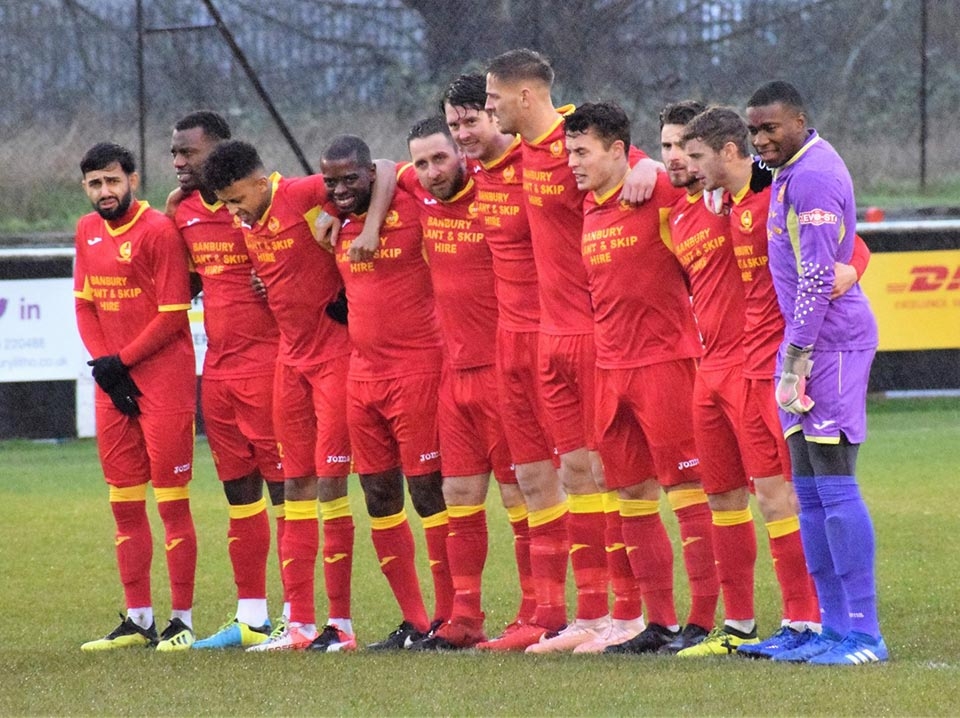 In horrific weather conditions, 371 fans turned out and their bravery was rewarded with a great win and the result ending Kettering Town's unbeaten away run.
"He's One Of Our Own"
We couldn't be prouder of M&N team member Charlie Wise. Charlie started Saturday's scoring, heading home in the 39th minute.
His performance was described by Puritans boss, Mike Ford as, "outstanding" and we're delighted he and the team did so well during our sponsorship match.
Part Of The Community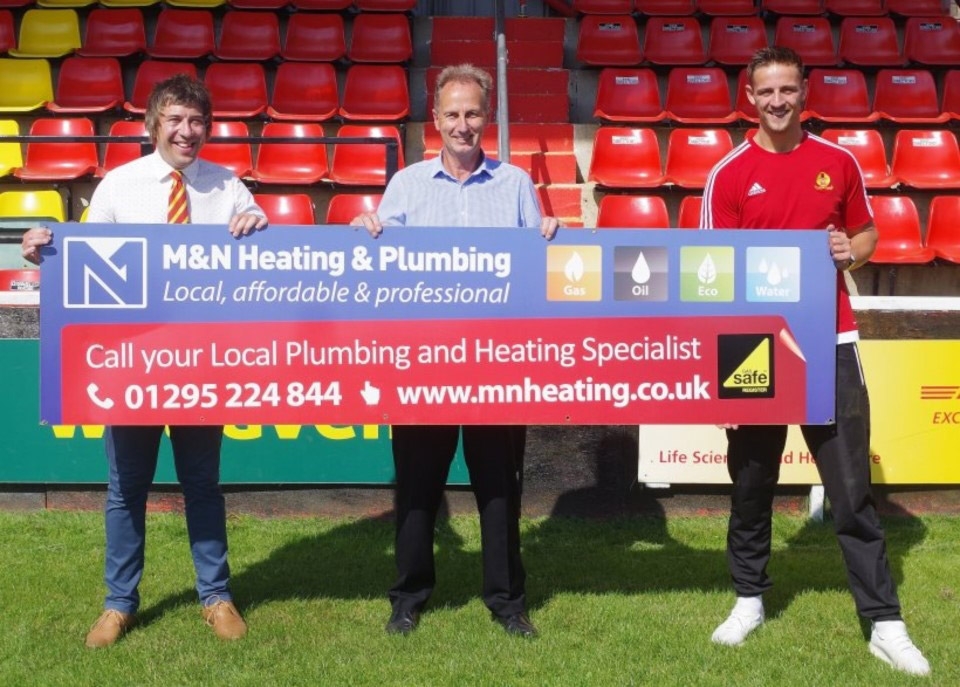 When news of our corporate sponsorship was confirmed on the club's website, Banbury United's Commercial Director, Mark Allitt, said, "I'm very pleased that such a well-known and respected local firm as M&N Heating & Plumbing has decided to join our Red & Gold Business Club for the upcoming season. It's very exciting for the club that we're attracting the calibre of sponsor to help us push the club forward and I welcome them into our sponsorship portfolio. We also have links to M&N via our player Charlie Wise, who works for the company, so it makes it an even more pleasing sponsorship deal to do!"
Our Managing Director, Nigel Watts, added, "M&N is really pleased to be sponsoring Banbury United Football Club for the forthcoming season. The club has had a real upturn in fortunes in the past few seasons and we're delighted to give them our backing. It's become a community-owned club with a local feel and in the process we'll be supporting Charlie Wise in his career as well, so it's good news for everyone. We look forward to seeing how Banbury United get on next season and wish the club every success."
Congratulations to all the team, fans and of course, Charlie!
#WeAreUnited
Telephone01295 224844
Fax01295 277637
Book Your Quote Now!
Address Unit 2b
Vantage Business Park
Bloxham Road Banbury Oxfordshire OX16 9UX United Kingdom